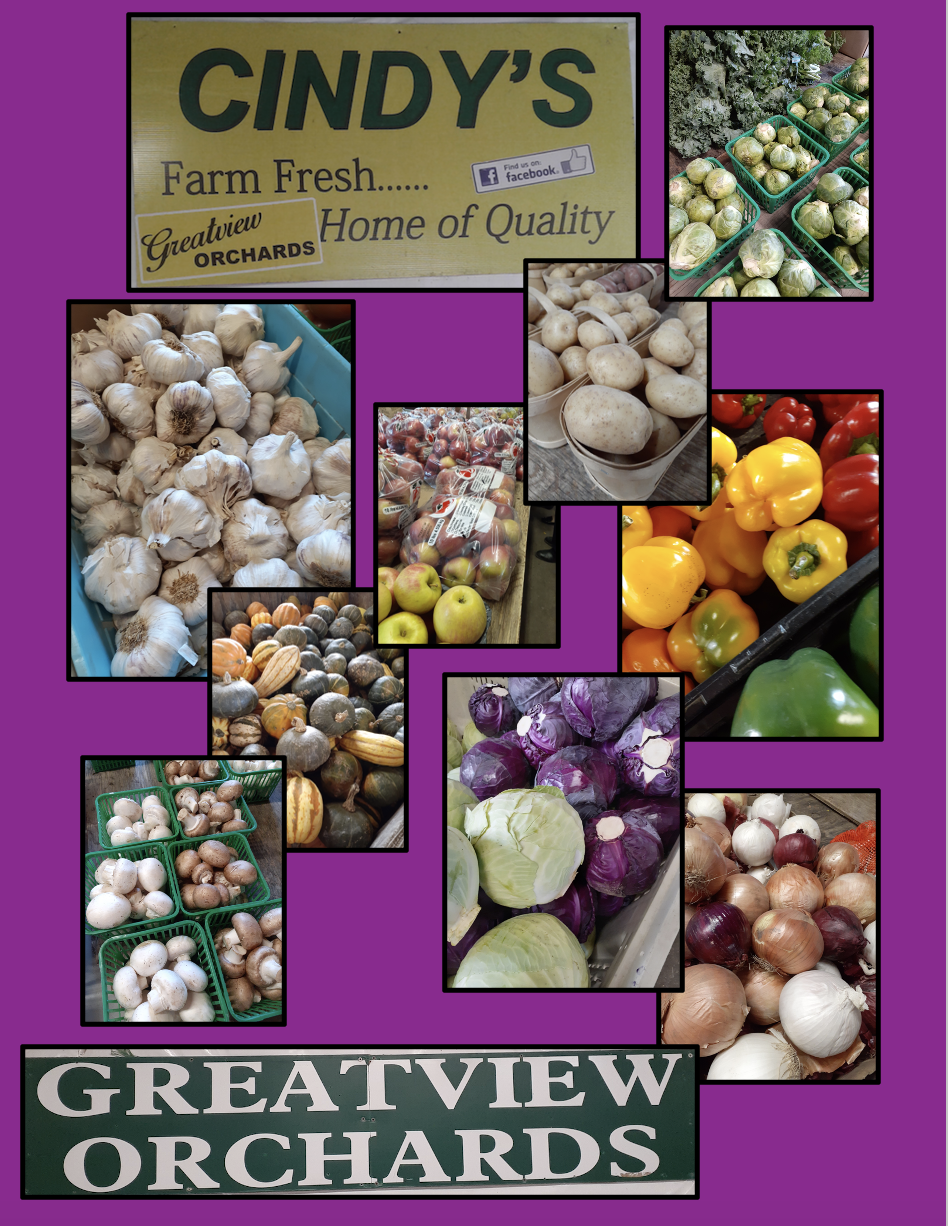 CINDY'S FARM FRESH…GREATVIEW ORCHARDS
CINDY'S FARM FRESH..GREATVIEW ORCHARDS... is serving you local farm fresh home grown fruits and vegetables.
Family owned and operated since May 1987 and at Trails End Farmers' Market for over 14 years, Cindy and Mike are proud to serve you what they would serve their own family!
Buy your weekly produce here and know that you're buying fresh.
4370 Dundas Street just East of Veterans Memorial Parkway.